This being Texas, Rep. Springer isn't the only Homophobic Hero in the Texas Legislature. His Justice League of Homophobia has many members, all Republicans. The 4 authors of the HB 1568 along with Rep. Springer are Jodie Laubenberg, Dennis Bonnen, John Smithee, and Linda Harper-Brown.
The coauthors of HB 1568 are Cecil Bell, Giovanni Capriglione, Brandon Creighton, Pat Fallon, James Frank, Bryan Hughes, Stephanie Klick, Matt Krause, John Kuempel, Jeff Leach, Charles Perry, Larry Phillips, Four Price, John Raney, Scott Sanford, Ron Simmons, Phil Stephenson, Jonathan Stickland, Ed Thompson, Steve Toth, Scott Turner, and James White.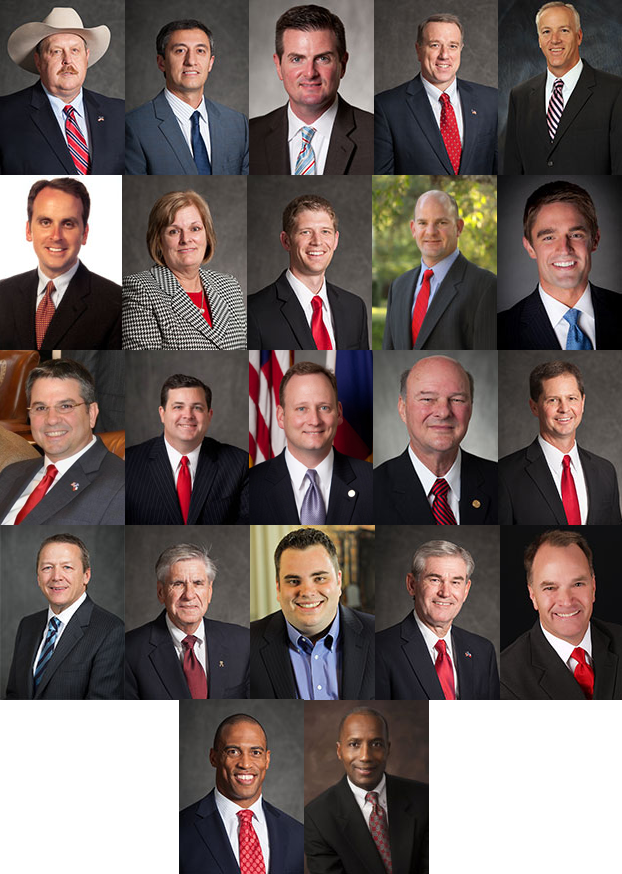 Very disappointing that Reps. Turner and White, both African-American, are co-authors. One minority going after another minority. But being an anti-gay Republican trumps all concerns.
Back to the title of this post. Including Rep. Springer, which of these legislators is actually gay? If history is any guide, one of these legislators will actually turn out to have a big rainbow colored secret in his or her closet. Legislators at the state and federal level who become known for anti-gay views and legislation have a way of falling out of that closet.