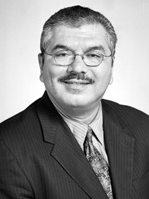 We come to our first Democratic State Senate seat, District 6. In it's early incarnations back in the 80s, now-Congressman Gene Green held this Houston seat. In 1992, Green moves on from the State Senate and Republican Dan Shelley wins the seat. Unfortunately for Shelley, 2 years later he got struck by the redistricting plague and decided to not run. That handed the seat to Mario Gallegos, Jr. Gallegos never faced a Republican opponent until 2008. Sadly Gallegos died this year, leaving this seat vacant, but he went out on a win, beating his Republican opponent 71% - 29%.
The new Senator for this district is going to be either State Rep. Carol Alvarado or former Harris County Commissioner Sylvia Garcia, both Democrats.
2012
President
Obama - 66.4%; 89,849
Romney - 32.5%; 43,931
U.S. Senate
Sadler - 63.8%; 84,914
Cruz - 33.9%; 45,140
Which state will it be?
For the 2012 election, the state that matches the presidential margin the best is Vermont. Obama's margin in that state was
35.6%
; his margin in SD 6 was
33.9%
. Sadler won SD 6 by
29.9%
.