What if we looked at legislative districts as states for once instead of thinking of them in terms of Democratic vote percentage vs. Republican vote percentage?
It's an intriguing concept that is currently being done in Virginia by the
Not Larry Sabato
blog. The big caveat of looking at districts this way is that a district might be totally different in terms of demographics, elasticity, etc., versus a state.
But curiosity got the better of me.
Senate District 1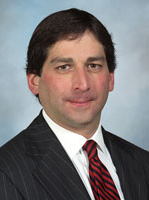 Through the 1990s and early 2000s, this seat was occupied by Bill Ratliff. One of that dying breed known as moderate Republicans, Ratliff became Lite Gov in 2000 after Bush became President and Perry became Governor. In 2003, Ratliff announced he wouldn't run for re-election and instead resigned early requiring a special election. The 2004 special election went to a runoff where now State Senator Kevin Eltife (R) defeated former State Rep. Paul Sadler (D). The district was already hard enough to win for the Democrats. Even in a split field of 4 Republicans, Sadler only managed 39.5% of the vote. The runoff vote was much closer, 52% - 48%.
2012
President
Romney - 72.1%; 220,140
Obama - 26.9%; 81,936
U.S. Senate
Cruz - 67.3%; 201,957
Sadler - 30.9%; 92,593
Which state(s) was the closest match in terms of margin?
The state that most closely matched the margin for the presidency was Utah. Utah went to Romney by a margin of
48.04%
. District 1 went to Romney by
45.2%
and
Cruz
by
36.4%.