The last five Senate districts can be wrapped up in 2 posts. Let's finish off the Democratic districts.
Senate District 27 is a South Texas/Rio Grande Valley district that runs along the Texas coast from Corpus Christi to the Mexico border. Since 1991, Democrat Eddie Lucio, Jr., has represented this district. One of the recent statewide Democratic candidates, Hector Uribe, was the Senator for this district from 1981-1991. Even though the district goes up to Corpus, 93% of the district lives in 2 counties on the border, Cameron and Hidalgo.
2012
President
Obama - 68.4%; 102,319
Romney - 30.6%; 45,768
U.S. Senate
Sadler - 62.2%; 89,164
Cruz - 34.8%; 49,910
Senate District 29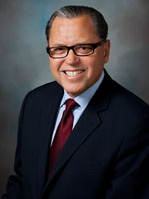 Senate District 29 is a West Texas district, but is more or less an El Paso district. It covers 5 Mexico Border counties, but El Paso is the place where everything happens here. In 2010, it got a new Senator with Democrat Jose Rodriguez. He took over from Democrat Eliot Shapleigh, who probably became best known for his push to get a state income tax. Shapleigh served from 1997-2011. Prior to him, Democrat Peggy Rosson held the seat from 1991-1997.
2012
President
Obama - 65.2%; 115,612
Romney - 33.3%; 59,137
U.S. Senate
Sadler - 60.6%; 103,900
Cruz - 36%; 61,781
Which state fits these last two Democratic districts.
It's Vermont. Obama won Vermont by 35.6%. He carried SD 27 by 37.8% and SD 29 by 31.9%. Sadler won SD 27 by 27.4% and SD 29 by 24.6%. The only thing to say really is SD 27 could definitely support a more progressive Democrat. Lucio is one of those Democratic senators that somehow ends up being the first to support the Republicans in the State Senate if they need to get over the 2/3 hump. To Lucio's credit, he's managed to avoid doing anything completely stupid as to anger his constituents and get beaten in a primary. Most people expect that once Lucio retires, his son, State Rep. Eddie Lucio, III, will be the odds on favorite to succeed his dad.
And with that the Democratic State Senate districts are wrapped up.
Senate District 6
Senate District 10
Senate District 13
Senate District 14
Senate District 15
Senate District 19
Senate District 20
Senate District 21
Senate District 23
Senate District 26