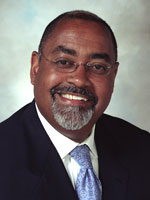 There really isn't much to say about SD 13. It's currently held by Democrat Rodney Ellis who won the seat in 1990 in a special election after Craig Washington resigned to become a Congressman. The seat hasn't moved or changed all that much. When Ellis won the seat it covered Fort Bend and Harris counties. It briefly went into Brazoria County for 1 election before coming back to just Fort Bend and Harris.
2012
President
Obama - 83.7%; 178,404
Romney - 15.4%; 32,917
U.S. Senate
Sadler - 82%; 172,429
Cruz - 16.2%; 34,065
Which state comes the closest to SD 13?
Trick question. No state comes the closest to matching SD 13. Instead the District of Columbia fits the bill. Obama won D.C. by
83.63%
and carried SD 13 by
68.3%
. Sadler won this district by
65.8%
.
The obvious reason why Obama won this district by such a large margin is because it contains a lot of African American voters. Of the 31 Senate Districts, this district has the distinction of being the most lopsided win for either Obama or Romney.