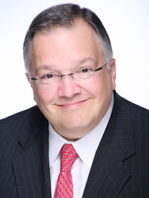 Republican John Carona has held this seat since 1996 when he won it in a special election. From 1996 - 2003 he represented primarily Dallas County along with a small portion of Rockwall County. After the 2003 redistricting, his district became wholly within Dallas County.
2012
President
Romney - 57%; 159,759
Obama - 41.6%; 116,603
U.S. Senate
Cruz - 56.1%; 154,612
Sadler - 41.1%; 113,239
The state that best matches this district hits close to home.
It's Texas. Romney carried Texas by
15.4%
and won SD 16 by
15.78%
. Cruz won here by
15%
. In terms of Republican-majority Senate Districts, this was the 2nd closest district. SD 10, won by Wendy Davis, was the closest Republican-majority district followed by SD 16.
When it comes to putting the state senate in play, this is a seat Democrats should consistently target. Is it a tough district, yes. Under these lines McCain won here 55% to Obama's 43.9%. In SD 10, McCain won 52.1% to Obama's 47.1%. In 2012, no statewide Democrat cracked 42%. Percentage-wise the best statewide Democrat in 2012 was Michele Petty who lost 53.72% - 41.9%. Let's face it though, if Democrats want to take back the Legislature and crack the Republican stranglehold on statewide offices, Democrats are going to have to win in tough districts like this.
Having said that, what are some reasons to challenge Carona?
1) It's in Dallas County. Taking advantage of the changing demographics here, Democrats seem to have consolidated their 2006 wins with 4 straight sweeps. How good have they've gotten? In 2010, they defeated the incumbent Democratic County Judge in a primary and still managed to elect a Democrat to County Judge. Did I mention that was 2010? It's never easy to hold an open seat, but for Democrats to do it in 2010, is pretty good.
2) It's the next logical step for Democrats. You've got the countywide vote pretty secure. Now you need to go after elections that aren't countywide, but are confined to districts. State Rep. Linda Harper Brown (R) continues to be a perennial target (and rightfully so), as well as a number of state rep districts, but what a coup it would be to defeat Carona.
3) You have a plethora of potential candidates. Republicans defeated 4 Democratic state reps in Dallas, but gave Dallas Democrats some possible candidates for the state senate. Depending on where they live you have: Kirk England, Carol Kent, Robert Miklos, Allen Vaught. Right off the back, I'd go with Vaught. Wounded vet who served in Iraq, then the State House, and who is now with Baron & Budd. He brings experience, and could probably raise the money necessary for this race.