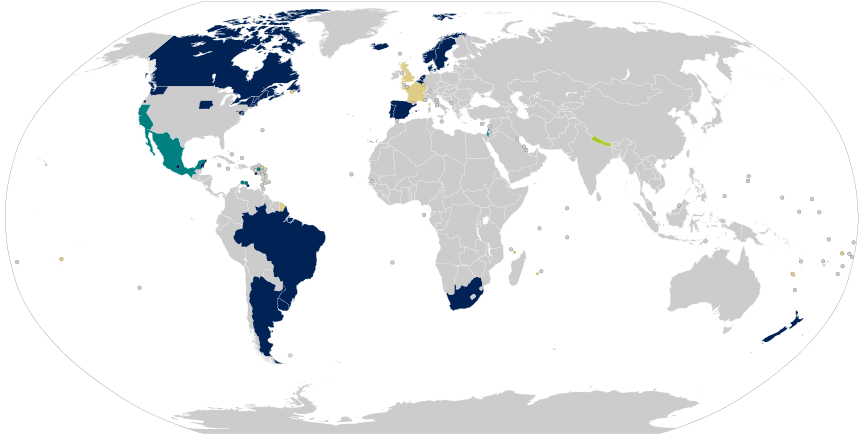 From Wikipedia, gay marriage around the world. A
surprise development in Brazil today
.
Currently 15 countries recognize (or will in the near future recognize) gay marriage: Argentina, Belgium, Brazil, Canada, Denmark, France, Iceland, Netherlands, New Zealand, Norway, Portugal, South Africa, Spain, Sweden, and Uruguay
Another 2 countries partly recognize gay marriage: Mexico and the U.S. Various states within those countries allow gay marriage.
Altogether, that's about 567,488,966 people or about 8% of the world population.