Bexar County Judge
Primary Outlook: Nelson Favored
General Election Outlook: Nelson Favored
Bexar County Judge. Through most of the 90s Republican Cyndi Krier held this post. Since 2001, Democrat Nelson Wolff has been presiding on the Commissioners Court.
For such a powerful position, it's amazing how often it isn't contested, or at least actively challenged. In 1992, Krier defeated Tommy Adkisson (D) to become County Judge. When she ran for re-election in 1994 and 1998 she was unopposed.
When Wolff ran the first time in 2002 he faced a Republican and a Libertarian. In 2006 and 2010 he was unopposed (2006) and only faced a Libertarian (2010).
Who's running?
Running for a full 4th term is incumbent Nelson Wolff. A Democrat of the more moderate to conservative type, he's managed to avoid a primary challenge...until now.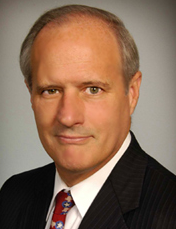 Giving up his County Commissioner seat is Tommy Adkisson. He's previously run and lost a race for County Judge and now resides as the Precinct 4 Commissioner.
Financial as of latest filing:
Adkisson: Contributions: $91,575; Expenditures: $90,920.54; CoH: $206,833.89
Wolff: Contributions: $159,600; Expenditures: $81,749.23; CoH: $214,622.99
Online:
Adkisson:
Website
,
Facebook
,
Twitter
Wolff:
Website
,
Facebook
,
Twitter
,
Attack Site
Overall this race is HOT, HOT, HOT:
1) Fireworks. This is a race every political writer dreams of because it has fireworks. If you've been to any forum featuring Wolff and Adkisson, you will not be disappointed.
2) Race. It's a countywide race and it shows it. This race makes the DA primary look like a race for a Wednesday Afternoon Fine Arts League.
3) Money. Both candidates have enough money to really go after each other. One glaring problem for Adkisson is his burn rate. He's spending just as much as he's raising.
4) Endorsements. Looking at the endorsements in this race, it starts to look like a David vs. Goliath. Among Wolff's elected endorsers: Mayor Julian Castro, Congressman Joaquin Castro, Commissioners Paul Elizondo and Chico Rodriguez; State Sen. Leticia Van de Putte, State Reps Phil Cortez, Ruth Jones McClendon, Trey Martinez-Fischer, Jose Menendez, Justin Rodriguez, Mike Villarreal.
Among former electeds: Henry Cisneros, Phil Hardberger, Howard Peak, Art Hall, Chip Haass, Patti Radle, Roger Perez, Bonnie Conner.
Among nonelecteds (i.e., prestige and money): Henry Munoz, Frank Burney, Berto Guerra, Frank Herrera, Jane Macon, Walter Serna, Mikal Watts.
Based on the support Wolff should win this race. Add to that, his better management of campaign money, and Tommy's troubles with emails, and Wolff should easily be the nominee for November.