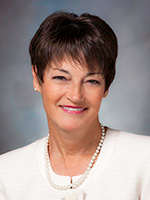 From 1993 - 2013, this seat was represented by Republican Jeff Wentworth. As a moderate Republican, Wentworth continually had a target on his back in recent years from more conservative Repubilcans. Some may remember the 2002 primary race when he beat back a challenge from Republican State Rep. John Shields. Finally, 2012 was the year it happened when he was defeated by Tea Party Republican Donna Campbell. For Wentworth's first term, this district was SD 26. Since 1995, it's been SD 25.
2012
President
Romney - 64.1%; 233,884
Obama - 33.9%; 123,739
U.S. Senate
Cruz - 63%; 225,935
Sadler - 33.5%; 120,055
We've seen this state before.
Making it's second and final appearance is Idaho. Romney won Idaho by
31.91%
and carried this district by
30.2%
. Cruz won here by
29.5%
.
This district is 1 of 3 districts that are personal annoyances of mine. Not because Republicans are winning here, because when it's going Republican at the Presidential level by 30 points, it should elect Republicans. What's annoying is how Democrats, who live in this district (at least in Bexar County), continually fool themselves into thinking this district is winnable.
Election year after election year, Democrats nominate some hopeless case in a futile attempt to win this seat. Then you have numerous activists who go and spend all their time, energy, and money working for said candidate only to be disappointed that he lost in November...even though anyone who can read numbers could clearly see a Democrat was not going to win here. In 2008, McCain won this district by 24%. Amazingly enough, do you know what state this was closest to in 2008? It was also Idaho. From 2008 - 2012, this district got 6 points more Republican.
Care to guess the last time a Democrat won statewide in Idaho? 2002, Marilyn Howard, State Superintendent of Public Instruction. And she was running for re-election, so she had a leg up being the incumbent. The closest result since then? The 2006 race to succeed Howard. The Republican won with 51% of the vote and a margin of 11,158 votes. The average Republican vs. Democratic vote in 2006 was 53.89% to 41.26%. In 2010, it was 66.56% vs. 30.84%.
Having said all that, Idaho is a state and SD 25 is a district in Texas specifically drawn to elect Republicans. A Democrat is not going to win here unless the Republican Party collapses in on itself like flan in a cupboard. The counties that make up this district are 24% of Bexar, 100% of Comal, 62% of Guadalupe, 69% of Hays, 100% of Kendall, 7% of Travis. In 2012, only Travis voted for the Democratic candidate in the SD 25 race, and that was only by a little over 1,100 votes. Every other county voted for Campbell. This district is made up of 3 fairly reliable Republican counties: Comal, Guadalupe, and Kendall. Campbell received 77% of the vote in Comal, 70% of the vote in Guadalupe, and 82% in Kendall. Hays is more marginal, but the 69% of Hays this county covers went for Campbell by 60% versus 40%. The Bexar County portion of this district is strongly Republican; it's almost all the northside of Bexar County. This portion of Bexar County went for Campbell by 65% versus 35%.
There's one thing to be said for the run everywhere strategy, which I do agree with. I do think Democrats should run everywhere, if only to be able to get an idea of what the baseline vote is. But should you waste your time, energy and effort trying to win a hopeless race when there are other races and other political activities that would be more worth your while?