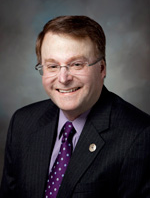 Since 2010, SD 22 has been represented by Republican Brian Birdwell. This district is in and around the Dallas-Fort Worth area and was one of several districts that seemed to get shuffled around during redistricting. In 1993, SD 22 was represented by Republican Jane Nelson, who currently represents SD 12. Back then SD 22 was made up of Bosque, Comanche, Denton, Eastland, Erath, Hamilton, Hood, Johnson, Palo Pinto, Parker, Somervell, Tarrant, and Wise counties. Enter redistricting a couple years later, and Republican David Sibley represents a larger SD 22 with the addition of Hill, Jack, and McLennan counties. Fast forward to 2002, Sibley resigns and Republican Kip Averitt becomes the new senator for District 22. Citing health reasons, Averitt resigns and a special election is order, and Birdwell becomes the new Senator for a smaller District 22.
2012
President
Romney - 68%; 186,950
Obama - 30.7%; 84,413
U.S. Senate
Cruz - 66.5%; 180,482
Sadler - 30.9%; 83,744
Which state fits the bill?
Wyoming makes its second appearance. Romney won Wyoming by 40.82% and carried this district by 37.3%. Cruz won here by 35.6%.