Incumbent: John Garza (R)
Primary Outlook: Tossup
General Election Outlook: Tossup-Lean Democratic
One of the places that left Democrats shell-shocked in 2010 was Bexar County. Even in bad Democratic years, like 2002 and 2004, Democrats could usually be counted on to hold their own here…not so in 2010. As a result, HD 117 incumbent David Leibowitz (D) was swept out by a little over 1000 votes, after previously winning election by 4200 votes ('06) and 7063 ('08 against John Garza).
This seat has had an interesting history for its current incarnation. In 2002, incumbent John Longoria (D) decided not to run for re-election. That year Ken Mercer (R) defeated Raul Prado (D). No doubt helped by the fact that Prado was indicted just after early voting started. In 2004, David Leibowitz (D) is second in a 3-way primary (first place went to Ken Mireles by 67 votes), wins the runoff on a margin of 388 votes, and defeats Mercer by 527 votes. Mercer leaves the Legislature and then goes on to run and win a seat on the State Board of Education.
Under the court ordered maps (currently thrown out) and Judge Smith's alternate proposal, this district is based along the western side of Bexar. It seems very likely that the judges will draw something along those lines. Under both proposals, the district favors Democrats.
Incumbent Republican John Garza has filed for re-election to this seat. On the Democratic side, former Rep. David Leibowitz has decided not to try to win back his old seat. 3 candidates have since filed:
Phil Cortez
,
Ken Mireles
, and
Tina Torres
.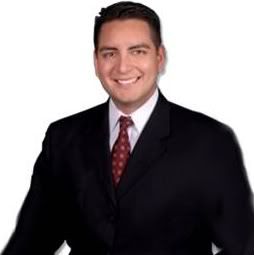 Phil Cortez. The former Councilman was easily elected in 2007 and re-elected in 2009. Cortez has remained popular within District 4 and has been endorsed by several unions: San Antonio Police Officers Association (SAPOA), San Antonio Professional Firefighters Association (SAPFFA), Bexar County Deputy Sheriffs Association, and San Antonio AFL-CIO. In addition, he's got the support of State Sen. Carlos Uresti, State Rep. Joaquin Castro, County Commissioner Paul Elizondo, Councilman Cris Medina, SAISD Board President Ed Garza, Mike Beldon (Beldon Roofing), and Gordon Hartman. Yet with all this support, Cortez brings some baggage to the race.
Master's Degree. In his race in 2007, he was caught lying about receiving a master's degree from UTSA. This resulted in the Express-News taking back its endorsement of Cortez. According to his website, Cortez has since received a Master's Degree in Public Administration from UTSA.
Toyota. From the San Antonio Current, Cortez was, "...

caught cultivating a deal that violated the City's agreement with Toyota and accepting illegally funneled campaign funds from indicted PR guy T.J. Connolly..." Cortez initially claimed ignorance in the Toyota zoning issue, then blamed his Chief of Staff for not telling him.

Air Force Reserves. In early 2010, Cortez announced that the U.S. Air Force was calling him up for active duty. This would require him to vacate his council seat for a short period of time. He suggested his fiancee, Leticia Cantu, be appointed to fill his seat. Again he lied. From the Express-News:


Two weeks ago, City Councilman Philip Cortez announced that he'd been called to active duty, on short notice, by the Air Force Reserve.

Cortez said he'd be heading to Fort Meade, Md., for "schooling and field exercises." At his urging, the council appointed Leticia Cantu, his fiancee, as his interim replacement last week. By then, the Southwest Side councilman was already in training.

But Cortez, not the Air Force Reserve, initiated his activation process, according to the military. Cortez approached military officials in December, asking to be placed in a public-affairs training course, according to Maj. Elena Milford of the 433rd Airlift Wing at Lackland AFB...

On Monday from Fort Meade, Cortez initially suggested that the idea came from the Air Force, saying, "I was told that I was moving into this (public affairs) position."

When pressed on the subject, Cortez, a first lieutenant in the 433rd Airlift Wing, acknowledged that he approached the Air Force about public-affairs training...

Leticia Cortez (formerly Leticia Cantu). Cortez' wife attracted attention in 2006 when she was caught on video, tearing down a mock toll booth set up by Republican State Rep candidate Nelson Balido's campaign. At the time Cantu was doing work for State Rep. Joaquin Castro. Castro and Balido were running against each other. In addition, many saw the Air Force Reserve action as just a way for Cortez to give Cantu a leg up in her eventual run for his council seat. On election night in 2011, Cantu was defeated by a political newcomer without a runoff. Cantu has also managed to make a name for herself down at City Hall, having worked for and been fired by several council members.
Durango Street. In 2011, Cortez proposed renaming changing Durango Street to Cesar Chavez Boulevard. Many questioned why this was necessary, especially the Conservation Society, who vigorously fought the change. The change cost the city at least $100,000, even though a 14-mile stretch of Commerce Street is named after Chavez. It also came out in city documents that a survey done by the city showed, "... 76 businesses, associations, and residents asked for West Durango to stay the same and only eleven were in favor of the change."
Ken Mireles. Ken is a small business owner and an adjunct professor at Northwest Vista College. He's worked for the federal government (Energy Department and Interior Department) during the Clinton years. He's worked in local government as Chief of Staff for County Judge Nelson Wolff. Ken comes into the race having run in most of this district in 2004. As noted above, he won the primary, but lost the runoff to the eventual representative, David Leibowitz.
According to his website, he currently has the support of Tax Assessor-Collector and Congressional candidate Sylvia Romo, Councilman Rey Saldana, SDEC member Marcus Cardenas, and former Rep. Leibowitz' District Director. It should be noted that Saldana is the person who beat Leticia Cantu in the District 4 race earlier this year. A further note, Saldana really had only one high-profile endorsement in his city council race: County Judge Nelson Wolff. Mireles used to work for Wolff. (Just to make clear, Wolff has so far not endorsed in this race.)
Tina Torres. Tina is an attorney, is the daughter of attorney and Latino activist Pete Torres, Jr. Most recently she was a candidate in 2010 for the 288th District Court seat. Like every other Democrat running countywide that year, she lost. Tina enters the race, having been recruited by Annie's List. She entered the race to great fanfare with a number of endorsements and $100,000 raised in the first week of her entry.
From her announcement press release, she mentions the endorsements of Councilman Diego Bernal, SBOE member Michael Soto & wife, Celina Pena; former State Sen. Joe Bernal & wife, Mary Esther Bernal; State Rep. Mike Villarreal, and former District Judge Catherine Torres-Stahl. FYI, Torres-Stahl was Annie's List first choice for this seat, but she turned them down. A number of Annie's List supporters are also mentioned, Liz Provencio, Sonia Rodriguez, Nancy Diehl, and Collen Casey (wife of attorney Tim Maloney). Also listed is Alan Schoenbaum, Senior VP, General Counsel and Secretary for Rackspace. She also managed to get a the endorsement of a fourth candidate who pulled out after she joined the race.
Torres may run into a little trouble with having to explain that she only recently moved into the district after living almost 15 miles outside the district.
Latest financials:
Phil Cortez: Contributions: $60,128; Expenditures: $40,938.69; CoH: $19,189.31
Ken Mireles: Contributions: $30,864; Expenditures: $17,336.31; CoH: $27,153.30
Tina Torres: Contributions: $119,250.31; Expenditures: $35,923.37; CoH: $77,865.73
John Garza: Contributions: $59,461.33; Expenditures: $51,216.13; CoH: $87,921.48
Online:
Phil Cortez:
website
,
Facebook
,
Twitter
Ken Mireles:
website
,
Facebook
,
Twitter
Tina Torres:
website
,
Facebook
,
Twitter
If we were going to give this race a rating, we'd say 5 peppers.
1) Voting History. In 2008 (under both court maps) this district voted for every Democrat running statewide. In 2010 (under both maps) this district swung to the Republicans, although under the court order plan, Bill White eked out a 226 vote victory. Under a new map, this district is likely to be just a volatile.
2) Money. Republicans will be trying to protect their super majority, Democrats will be looking for opportunities. This district is a battleground district. Garza is likely to be well-funded and any of the 3 Democrats is likely to receive money thanks to this being a swing district.
3) Primary. With a primary, this race is likely to heat up early and stay hot.
4) Phil Cortez. If Mireles and Torres want to win, they'll go after Cortez. If Cortez is the nominee expect Republicans to go after him.
It's a swing district which means both parties will likely spend to keep it or get it. A 3 person primary race is likely to get hot and possibly dirty. We give Democrats the edge in November thanks to the fact that it'll be a presidential year and the turnout should be up.