The UTSA football team had its first home game this weekend, so we thought we'd look at some stats. No not game stats, player stats. And once again, no not game stats.
Curiosity got us wondering where all these players are from.
As you can see below, most are from Texas: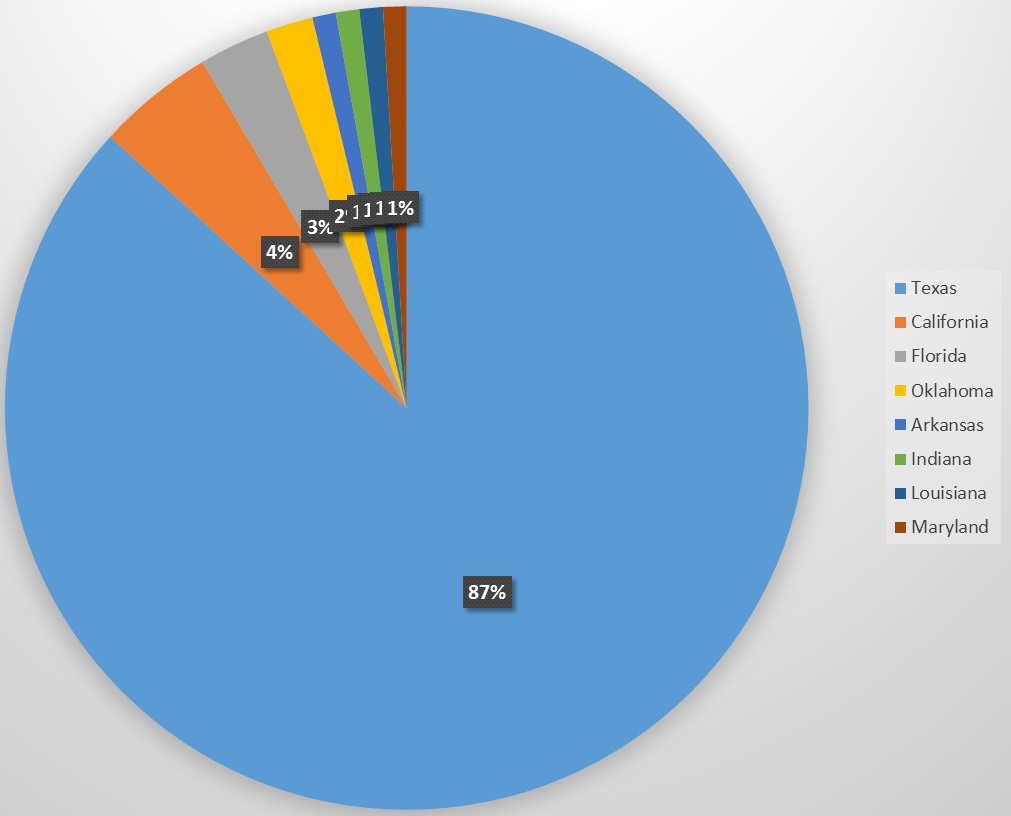 87% of the current football roster come from Texas.
And what about within Texas?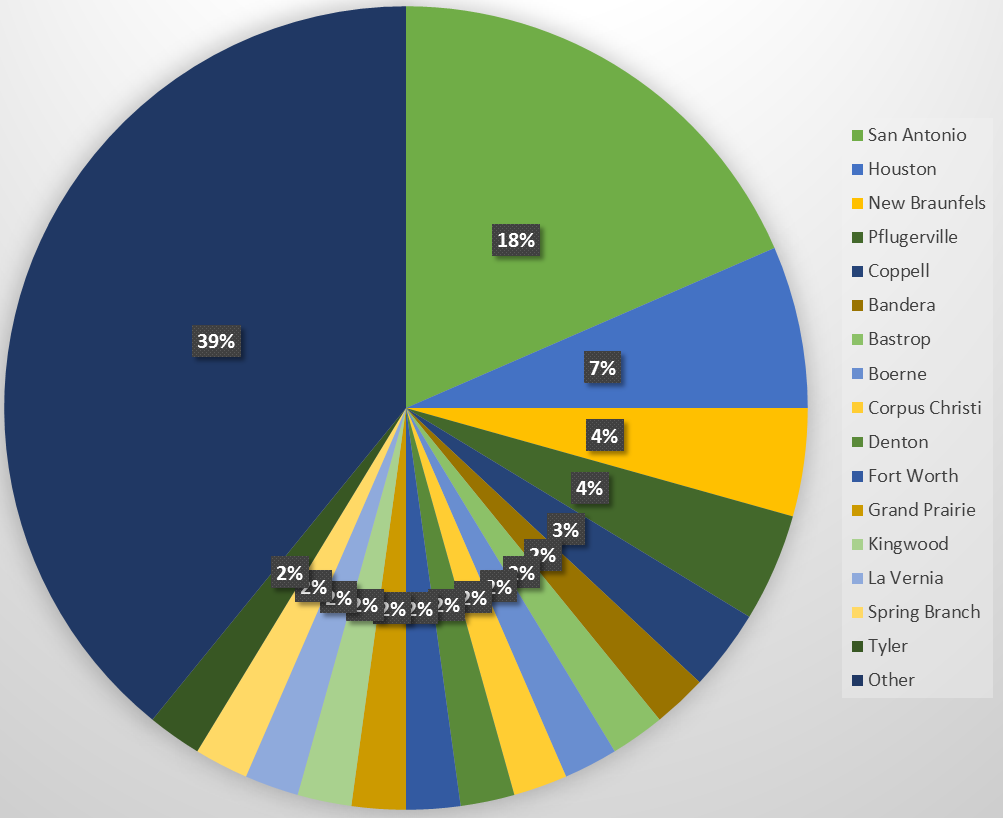 The largest single city group with multiple players is San Antonio with 18. The 39% are 36 players who each come from a different city.
So what are the football players studying?
The largest group is Undeclared. After that it's
Multidisciplinary Studies
,
Exercise Science
,
Pre-Business
, and
Kinesiology
. Click on the name for links to those 4 popular degrees.