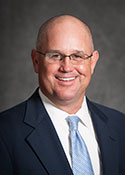 HD 12 occupies some space between College Station and Waco. Since the 20th Century it's been primarily located in East Texas. Democrats will probably recognize Jim McReynolds who represented the district from 2003 - 2011. For one term, Republican James White represented the district from 2011-2013. After redistricting altered the district, Republican Kyle Kacal became the new representative.
2012
President
Romney - 62.6%; 32,424
Obama- 36.2%; 18,740
U.S. Senate
Cruz - 61%; 31,093
Sadler - 36.8%; 18,757
Almost heaven...
The state that fits here is West Virginia. Romney won this district by 26.4% and carried West Virginia by 26.76%. Cruz won here by 24.2%.