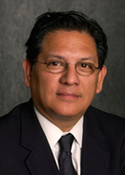 HD 104 has been around since 1893. It's currently based in Dallas County and is represented by Democrat Roberto Alonzo...for the 2nd time. Alonzo was elected to this district in 1992. In 1996 he was defeated for re-election by fellow Democrat Domingo Garcia in a runoff. Garcia won by 291 votes. Fast forward to 2002 and Alonzo beats Garcia by 41 votes. Garcia recently lost a congressional bid to State Rep. Marc Veasey (D).
2012
President
Obama - 72.7%; 21,287
Romney - 26.3%; 7,718
U.S. Senate
Sadler - 68.1%; 19,597
Cruz - 29.2%; 8,411
Last time we had Hawaii Five-0. With our first Hawaii district, we have another TV show that took place in Hawaii...Magnum P.I.
The state this district best matched at the presidential level was Hawaii. FYI, 21 of the Democrats' 54 state house seats best match Hawaii. Put another way, 39% of the Democratic caucus come from districts as safely Democratic as Hawaii. Obama won Hawaii by 42.71% and carried this district by 46.4%. Sadler won here by 38.9%.