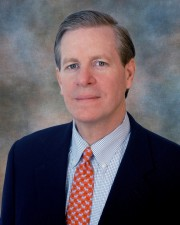 Rick Perry appointed a new Secretary of State,
naming San Antonio attorney John T. Steen, Jr.
to the post.
It's the last line of
San Antonio Express-News article
that pretty much sums up why Steen may have gotten the appointment:
A longtime GOP supporter, Steen has contributed to the campaigns of Perry and several other Republican statewide officials.
This isn't to say Steen doesn't deserve the appointment. Let's be frank, aren't a lot of political appointments sadly determined by someone's checkbook versus someone's ability. Anyways... He's served on the Texas Public Safety Commission, the Texas Commission on Economy and Efficiency in State Government; been past chair of the Texas Alcoholic Beverage Commission, and past president of the Fiesta San Antonio Commission.
So who have been some of the recipients of Mr. Steen's donations? *These contributions are only those listed at the Texas Ethics Commission.
Of course he's donated to the man who appointed him, Rick Perry, but who else?
In alphabetical order:
Greg Abbott, Attorney General and frivolous lawsuit winner
George Antuna, failed candidate for State Rep. District 118
Marialyn Barnard, Justice on the 4th Court of Appeals
Bexar County Republican Party
Dan Branch, State Rep. District 108
Jay Brandon, failed 4th Court of Appeals candidate
Donna Campbell, crazy new State Senator for the 25th District
Sol Casseb, Bexar County District Court Judge
Susan Combs, State Comptroller
David Dewhurst, Lite Gov and failed Senate candidate
Paul Green, State Supreme Court Justice
Eva Guzman, State Supreme Court Justice
Harris County Republican Party
Talmadge Helfin, disgruntled former State Rep of 2004 recount fame
Steve Hilbig, soon-to-be former Justice on the 4th Court of Appeals
Elizabeth Ames Jones, failed State Senate candidate
Robert Kleberg, failed candidate for State Rep. District 78
Mark Luitjen, former Bexar County District Court Judge
Dee Margo, former State Rep. District 78
Lori Massey, former Bexar County District Court Judge
Laura Parker, almost-former Bexar County District Court Judge
Jerry Patterson, Texas Land Commissioner
Republican Party of Texas
Michael Schneider, former State Supreme Court Justice, now Federal District Court Judge
Kel Seliger, State Sen. District 31
Rebecca Simmons, soon-to-be former Justice on the 4th Court of Appeals
Carole Keeton Strayhorn, pick your own description
Joe Straus, Texas House Speaker
Jeff Wentworth, unfortunately the soon-to-be former State Sen. District 25